House Painting Medford NJ | Call Us Today
Professional House Painting Medford NJ

Repairs and Paints is proud to offer the residents of Medford NJ top of the line exterior and interior house painting services. Our team of professional painting technicians have both the skill and the experience to get the job done right. With over a decade in the house painting industry, we know the importance of detailed painting. We make sure that you have a straight line and fully covered surfaces with our two coat application. Another important focus will be the preparation of your house before painting begins. Our painters will sand and prime all surfaces that require a little bit of extra attention. The finished product will shine much brighter and with more luster after our team has prepared the surface. Are you ready to have our professionals work on your home? For quality house painting Medford NJ homeowners trust in our services. Call us today for a free quote!
Interior House Painting
The interior of your home is where you spend most of your time. Allow Repairs and Paints the proper time needed to handle the difficult task of painting your home. We are sure to first prepare your house for painting. This means that we first move all large and small furnishings that would slow down the process. Next we are careful to cover everything that is not being painted with protective painters plastic. Then we cover all of your flooring with canvas tarps and coverings. We will then proceed to prepare your walls, ceilings, and trim for painting. Preparing your surfaces entails drywall repair work, caulking, priming, sanding, and sealing surfaces for better paint adhesion.
Exterior House Painting
The exterior of your Medford NJ house is an important detail. The look of any home coincides with the integrity. A disheveled home can be a disheartening sight for any potential buyers in the neighborhood. Everyone wants to move into a neighborhood that cares about its integrity. Let's do our best to help.
When you are ready to paint the exterior of your house our professionals have the techniques to get the job done quickly, and affordably. We first begin by checking your home for any damaged areas that may need to be addressed. Secondly our team of house painters will clean all of the exterior surfaces to remove dirt, mildew, and loose paints. Having a cleaned exterior is paramount to a long lasting finish. Our house painters are interested in a painting job that will last for years to come. Before painting the house we will mask off all surfaces not targeted for painting. Using painters' plastic we will cover all windows, railings, fencing, etc. This will ensure our team does not get paint on anything besides your house. We prepare surfaces by filling in holes, caulking, sanding, and priming.
These preparation factors will make a largely noticed impact in the finished appearance. We use top painting products that are guaranteed to deliver quality results. We will cover all of your homes surfaces with two coats of professional grade house paint. The beauty of your home will shine for years to come. Are you interested in an exterior house painting quote? For affordable house painting Medford relies on us. We offer quality work for a price you can afford. Call us today for an exterior painting estimate!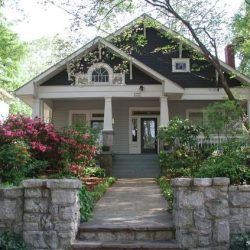 "Voted Best Residential Painters 2016 & 2017"
For quality house painting Medford NJ residents call the experts who will get the job done right the first time. For over 15 years, Repairs & Paints has been providing South Jersey with top of the line interior and exterior painting services. Ask our customers about their experience. For professional house painting Medford requires our Repairs & Paints experts for all of their projects.
Professional Exterior Painting Medford NJ
Does the outside of your house require a bit of work? Help the appearance and value of your home with professional exterior painting. Repairs and Paints exterior painters are ready to take on your project. With top notch skill and a great amount of experience, we know what it takes. For quality exterior painting Medford homeowners rely on our painters. Our attention to detail keeps your home looking great. Our work ethic and preparations will ensure that your exterior paint job stands the test of time.
Your home is your most valued asset. Protecting your home from the natural elements can be a tough job. Our exterior painting team provides the outside of your house with a coat of armor second to none. Paint is the first line of defense against sunlight, moisture, and wind. Other factors will come into play, attempting to destroy the integrity of your home. Repairs and Paints professional exterior painters have the experience and knowledge to prepare your house for paint.
Why Choose Repairs and Paints
Our family owned exterior painting business is the number one choice in South Jersey. We have been providing top of the line services to your area for over 15 years. For professional exterior painting Medford NJ residents count on us. Our team has received "The Award of Excellence" 5 years in a row. Ask our customers about their exterior painting experience. Our company is built of referrals and repeat customers. Our goal is to preserve South Jersey town, like Medford, with a level of paint work you can trust. Allow our team to show you why we were "Voted Best Residential Painters 2017" When you are ready to begin your exterior painting, contact us for a free quote!
Professional Interior Painting Medford NJ
Repairs and Paints provides South Jersey towns, like Medford, with top of the line interior painting services. Our team of professional interior painters will work quickly to get your job done. Whether you have a large or a small painting job, we are the company to call. Do you require painters who will give you 100 percent on each visit? We don't skimp on your interior painting. Your home deserves the proper care that you are paying for. For affordable interior painting Medford residents rely on our services.
Your interior can quickly get away from you. It can be easy to let things pile up. Do you need a team of interior painters that will make quick work of those repairs? Sometimes all your home needs is paint. Don't over think your projects. Start with one area. The easiest thing to do is paint. Paint will transform your Medford NJ home in one visit. Our team of skilled professionals will not disappoint. We spend our days painting homes just like yours. We know the tips and tricks that can make all the difference. Our painting procedures and well practiced techniques will ensure a flawless finish.
We offer many different interior painting services in the Medford NJ area. From home office to company office, our interior painting can be found just around the corner. We know how difficult it can be to find quality painting that you can count on. Keep your business looking great with Repairs and Paints. We specialize in office painting in the South Jersey area. Our expert team of painters have worked high and low to get the job done right. If you require a company that can work odd hours, that's okay too. We understand that you are running a business. We can come in on weekends or nights to complete your interior office painting.
Why choose Repairs and Paints
Repairs and Paints has been providing your area with professional services for over 15 years. We have the knowledge and experience that is needed to paint the inside of your home. Ask our customers about their interior painting experience. Repairs and Paints has received "The Award of Excellence" 5 years in a row! Our customers count on top notch painting. We provide you with the best painting possible. For quality interior painting Medford homeowners rely on our services time and time again. We rely on referrals and repeat customers in South Jersey to help us build our team. "Voted Best Residential Painters 2017" our interior painters strive to impress.  When you are ready to begin your interior painting, contact us for a free quote!