Exterior Painting Cherry Hill
Repairs & Paints provides superior exterior painting in Cherry Hill NJ. Our team of painters has the experience and skills needed to tackle any exterior painting project. From large to small jobs, our painting company offers quality services. Your exterior painting shouldn't be performed by a novice handyman. Although you may save a couple bucks right now, in the long term you will regret trusting the wrong person for the job. Choose the professional painters that hundred in your area trust for expert custom painting. We have dozens of recommendations from customers in your area. We are held in high regard and the reason is that we know our stuff! We are hoping to provide your home the best makeover it has ever received. Your home requires a company that cares about their reputation. We give your exterior the attention it deserves for a price you can afford. For quality exterior painting Cherry Hill home owners count on our experts to get the job done right, the first time.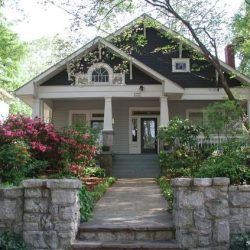 What benefits does exterior painting provide?
The first line of defense is paint
Sun exposure, moisture, and the natural elements are always on the offensive
Increase the value of your home with professional exterior painting
PROTECT YOUR HOMES EXTERIOR
Our exterior painting services are exactly what your home needs to keep it safe from the elements. Sun, rain, and wind are all elements that will deteriorate your homes exterior. Paint is the only solution for prolonged protection. We are able to use tried and true products with only the very best warranty. We choose our products carefully. We know what to use and in which situations the paint will work best. When our team of expert painters are finished with your home, you will not only have a beautiful fresh look, you will have guaranteed protection for years to come.
THINKING ABOUT HAVING YOUR HOME PAINTED?
When you are ready to begin your exterior painting, Repairs & Paints will be there. We will provide you with an affordable painting price for your project. Hundred of residents in your area have chosen Repairs & Paints allowing us to become one of the areas top painting contractors.
Call us today for your free exterior painting quote.
Professional Exterior Painting Cherry Hill NJ
Does your home need to be painted? Do you think that having a coat of paint would really help the outside of your house? Our team of exterior painters are prepared to answer that question. With top notch exterior painting, our company will remake your exterior. For affordable exterior painting Cherry Hill homeowners rely on our services. Our team of well practiced painters have the experience needed. Your home needs quality exterior painting, at a price you can afford.
The exterior of your home is very important. Your first line of defense against wind, water, and sunlight, it the paint. Repairs and Paints has the perfect solution to the out-dated look of your home. Our exterior painting services will provide a strong layer of protection against the natural elements. We understand that your home is your biggest asset. Protecting that asset should be your number one priority. It is paramount that the exterior of your home remains kept with quality exterior painting.
Why Choose Repairs and Paints
Our team of exterior painters have the knowledge, experience, and know how, to get the job done right. With over 15 years of exterior painting behind us, we make your choice simple. For professional exterior painting Cherry Hill residents can count on us. Ask our customers about their exterior painting experience. We are proud to have received "The Award of Excellence" 5 years in a row. Our focus remains on repeat and referral customers. Our team of exterior painters know how to prepare your home before painting. A long lasting finish that will keep your home safe for years."Voted Best Residential Painters 2014 – 2015 & 2016" rest assured that your exterior paint work is in good hands. When you are ready to begin your exterior painting, contact us for a free quote!
Our Exterior House Painting Services
Repairs and Paints specializes in residential exterior house painting in the South Jersey area. Our team of professional home painters have been the premier choice for over 15 years. Our family owned and operated painting company brings quality custom painting to the NJ area. Your home is your biggest asset. Protect your homes exterior with certified painting products. We use the best paint products to ensure that your homes trim and siding will stay safe. Wind, snow, heat, and moisture can bring serious damage to your home if not properly painted.
Add value to the exterior of your home with our affordable exterior painting. With paint, you not only add value but you add curb appeal. Our exterior house painters will give the exterior of your home a pristine look. Our professional painters apply each coat with precision and attention to detail. We provide superior house painting for all of our customers.
We specialize in siding and trim preparation. Prior to painting, we will assess your home and see if it is ready for paint. You may benefit from sanding and priming your wooden siding. Your aluminum siding may need to be primed before paint application. Having the advice of expert home painters will be of assistance. Our knowledge of outdoor painting is why we are your number one choice in the South Jersey area.
Prior to painting our expert repair and replacement services are available.
Still looking for the best price to paint your house? We provide NJ with high quality custom painting at a competitive price. Your home is in good hands with us. We work to keep our customers happy. You will be very pleased with the results. Being one of the top companies in NJ, you know the work will be done right the first time. Don't settle for a company that will sacrifice the integrity of you home improvements.
Are you finally ready to start your project? We are excited to begin the work.
Our professional residential painters offer superior painting. We work hard from start to finish. For affordable painting services South Jersey residents rely on the #1 Home Painters of 2015!
Find out what our customers are saying! Don't just take our word for it, our customers agree. For professional exterior and interior painting, call the experts. We specialize in all areas of home painting . Large custom projects and small simple color schemes, all at a price you can afford!